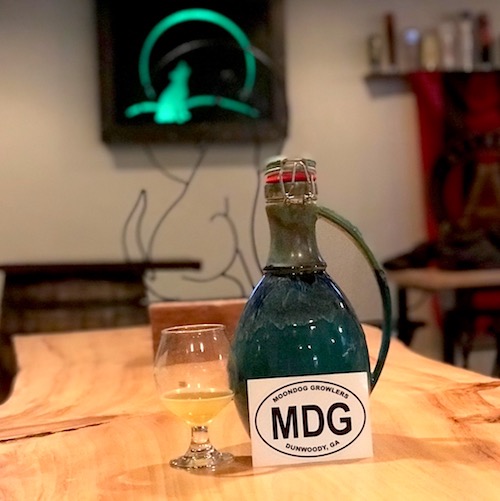 This week Matt and Justin sat down at Moondog Growlers in Dunwoody to talk with operator Trey Various and owner Tommy Burda.
Show topics:
Dunwoody's only "to go" bar, and the uniqueness of a place where you can sit down, have a few pints, then walk away with a to-go growler of your favorite beer
some of the history of Moondog Growlers
The tech behind Digital Pour that lets customers see whats on tap from their phones, or sitting at the bar. You can even see how much of a keg is left
What Mardi Gra beads around the tap means. 
Whether they've had to bounce any knuckleheads from the bar
Why Trey is the beer whisperer
Their desert island beers
And of all days, the Dunwoody City Council discussed Pub Brews and Growlers earlier in the evening.
About the show: A weekly Dunwoody podcast from Matthew Weber, real estate agent (and part-time Clubhouse Manager at Dunwoody Driving Club) and Justin Dike, app/web developer (and part-time social director at the Georgetown Recreation Club). We are just 2 regular guys talking about Dunwoody. Topics include restaurants, events, police blotter, and anything covered on our What's Up Dunwoody Facebook Page and conversations borrowed from our Dunwoody Area Restaurant Review Facebook Group.
Do you own a local business? Would you, or someone you know, like to be on the show? Contact us here.