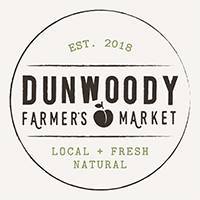 Matt the REALTOR is back from vacation! This week we talk with Marian Adeimy about the Dunwoody Farmers Market. Topics include...
Farmers Market Opening Weekend
Taco Food Truck
Seafood and Steaks Included
Justin impersonates a police officer
Marian throw daps to Lauren
Mike Wilensky gets brought up again
Mike Wilensky gets brought up a third time
Our first facetime episode is complete
About the show: A weekly Dunwoody podcast from Matthew Weber, real estate agent (and part-time Clubhouse Manager at Dunwoody Driving Club) and Justin Dike, app/web developer (and part-time social director at the Georgetown Recreation Club). We are just 2 regular guys talking about Dunwoody. Topics include restaurants, events, police blotter, and anything covered on our What's Up Dunwoody Facebook Page and conversations borrowed from our Dunwoody Area Restaurant Review Facebook Group.