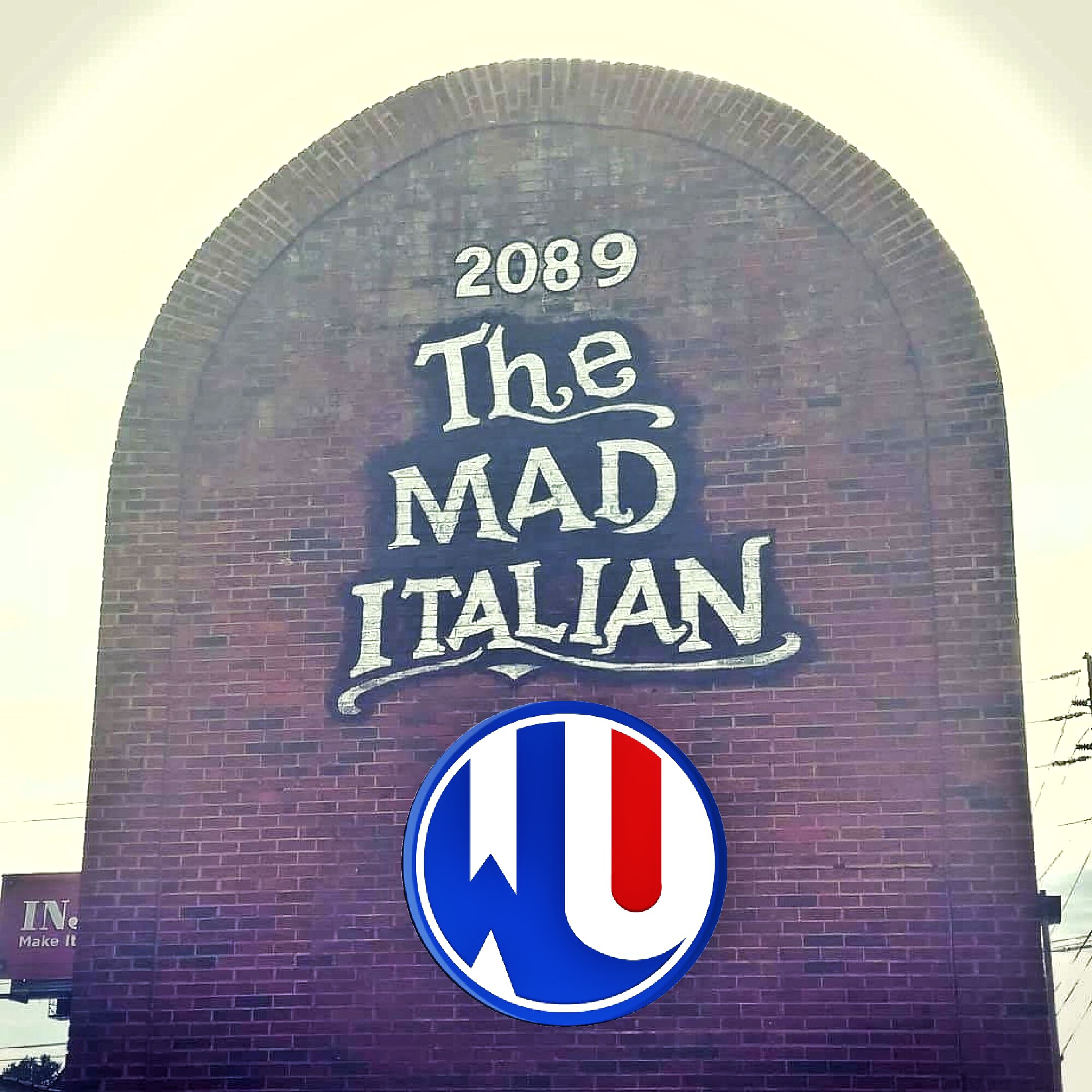 Mad Italian in Chamblee is moving... down the street. The new location is further down Savoy Drive, and the old location is becoming a burger-bar called Duke's! Here's Tom and Shannon to tell you more.
Topics include...
The importance of community involvement and spirit nights
Sponsoring Murphy Candler, DHS Volleyball, Chesnut, Georgetown Rec
How many sports could possibly need sponsorships?
Moving down Savoy into the Allure Nightclub... I mean Malone's
The building has been completely redone
Justin hates on Taco Bell but Matt loves it, once in a while
If you're over 50, you don't listen to podcasts
The mustache logo is still king
Original prices are awesome - $1.85 cheesesteaks in 1973
Mad Italian is 45 years old!
They'll soon have 30 beers on tap
Duke's Burgers and Brews will open in the old location
No need for buns... just eat the meat
The introduction of Duke's
Their boy John seems to be a bit of a bada$$
Check out their special pickles
Duke's will be military-branded
We're ok with Chamblee's fences
There will be extra rooms for private events
Why Mad Girls is better than SpongeBoobs
They raised over $5,000 for breast cancer
Splitting up the team to run 2 seperate restaurants
Grand Opening hopefully the beginning of August on a Tuesday
About the show: A weekly Dunwoody podcast from Matthew Weber, REALTOR (and part-time Clubhouse Manager at Dunwoody North Driving Club) and Justin Dike, app/web developer (and part-time social director at the Georgetown Recreation Club). Just 2 regular guys talking about Dunwoody. Topics include restaurants, events, police blotter, and anything covered on our What's Up Dunwoody Facebook Page and conversations borrowed from our Dunwoody Area Restaurant Review Facebook Group. 
 #DunwoodyRoofTopBar #DunwoodyTrailway #DunwoodyVillageOverhaul
SUBSCRIBE TO THE SHOW
iPhone Users click here - https://itunes.apple.com/us/podcast/whats-up-dunwoody/id1353882818?mt=2
Android Users click here - https://www.stitcher.com/podcast/matthew-weber/whats-up-dunwoody
RSS Feed - http://matthewweber.podbean.com/feed
Selling or buying a home in the Atlanta area? Contact Matt the REALTOR and the Dogwood Team at matthewweber@kw.com
Looking to take your neighborhood pool to the next level. Check out www.pooldues.com
To contact both Matt and Justin, email contact@whatsupdunwoody.com