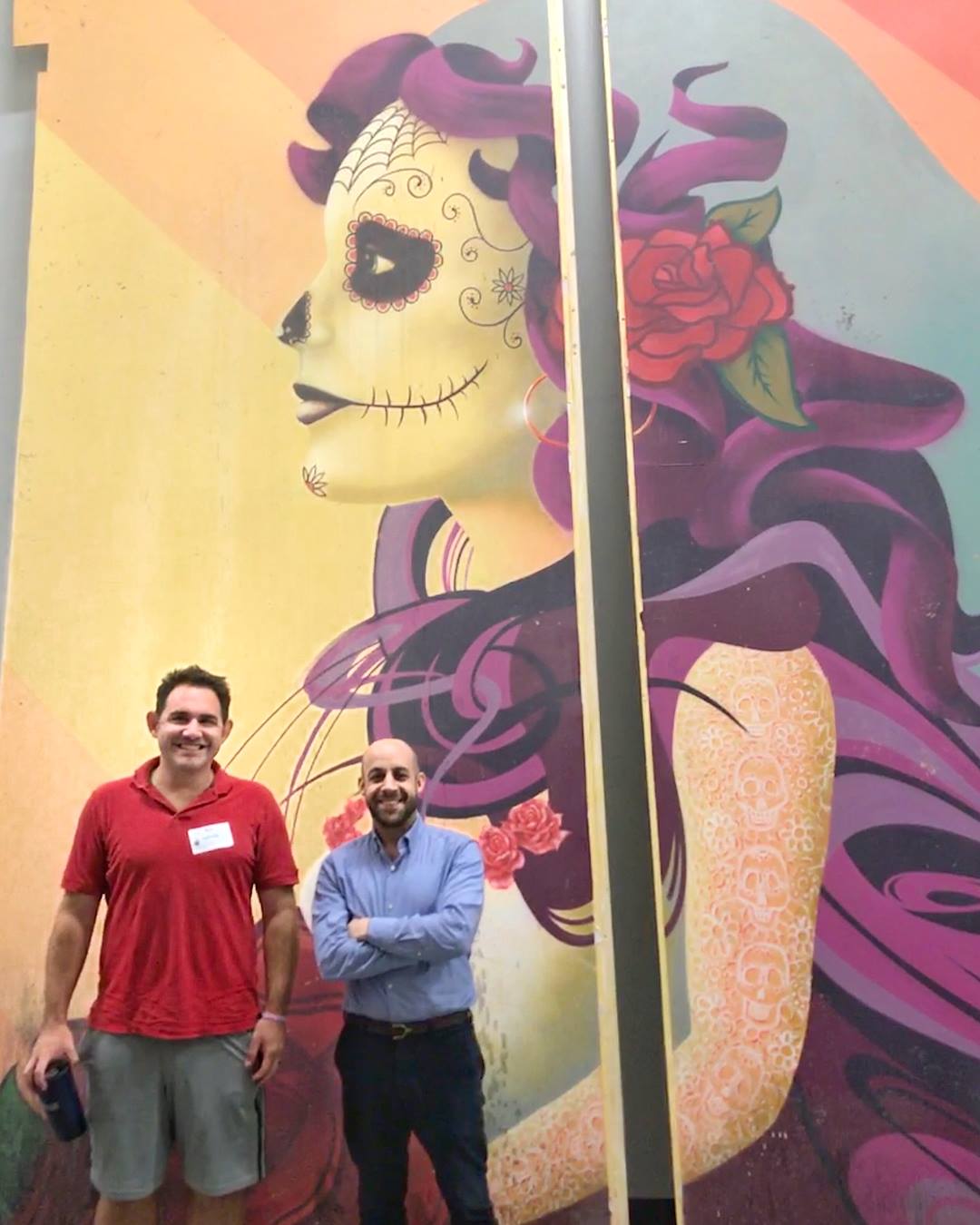 Dan Rosenfelt, President of Third Rail Studios in Doraville.
Topics include…
Implanting RFIDs in you for security reasons-

Third Rail Studios

doesn't do tours. Dan will give you a personal full tour if you ask nicely-
The

Rampage

movie set sounds amazing. I wasn't invited on that tour-
The Doraville Assembly Plant is going to be a tiny city. And it will be gorgeous-
Movie Theaters and breweries make for a better community-
Dan's origin story-
Sixth Sense, Unbreakable, and Oceans Eleven-
Dan's job at the Jim Henson Company and finally getting to put his hand in Kermit-
Justin and Dan both nail the Kermit voice-

Conan the Barbarian

taking up 4 years of your life-
I forgot Aquaman's Jason Momoa was

Khal Drogo

in Game of Thrones-
Riverfront Stages sounds cool-
Justin fools Dan, saying he was, in fact, a cool dad
Justin owns the Eastside of Dunwoody, as far as facebook groups-

Mile 22

films all over Atlanta-
A million shots fired at

NBC's Good Girls

-
Squib-proof walls, 18 inch concrete walls, and 4 feet of sound-proofing on the roof-
Production suites are big, open offices that these crews take over for a few months-
Dan's job as the President is to give out the wifi password and plug and unplug cords all day-
BizDev involves both emailing and calling folks… at the same time-
Justin should be President of the Dumpster-
Dolly Parton will be around town over the next few months-
Dan tries to stay off the sets-
Underground stamping pits at the old GM plants-
Justin does his best

Stefon
About the show: A weekly Dunwoody podcast from Matthew Weber, REALTOR (and part-time Clubhouse Manager at Dunwoody North Driving Club) and Justin Dike, app/web developer (and part-time social director at the Georgetown Recreation Club). Just 2 regular guys talking about Dunwoody. Topics include restaurants, events, police blotter, and anything covered on our What's Up Dunwoody Facebook Page and conversations borrowed from our Dunwoody Area Restaurant Review Facebook Group. 
 #DunwoodyRoofTopBar #DunwoodyTrailway #DunwoodyVillageOverhaul
SUBSCRIBE TO THE SHOW
iPhone Users click here - https://itunes.apple.com/us/podcast/whats-up-dunwoody/id1353882818?mt=2
Android Users click here - https://www.stitcher.com/podcast/matthew-weber/whats-up-dunwoody
RSS Feed - http://matthewweber.podbean.com/feed
Selling or buying a home in the Atlanta area? Contact Matt the REALTOR and the Dogwood Team at matthewweber@kw.com
Looking to take your neighborhood pool to the next level. Check out www.pooldues.com
To contact both Matt and Justin, email contact@whatsupdunwoody.com